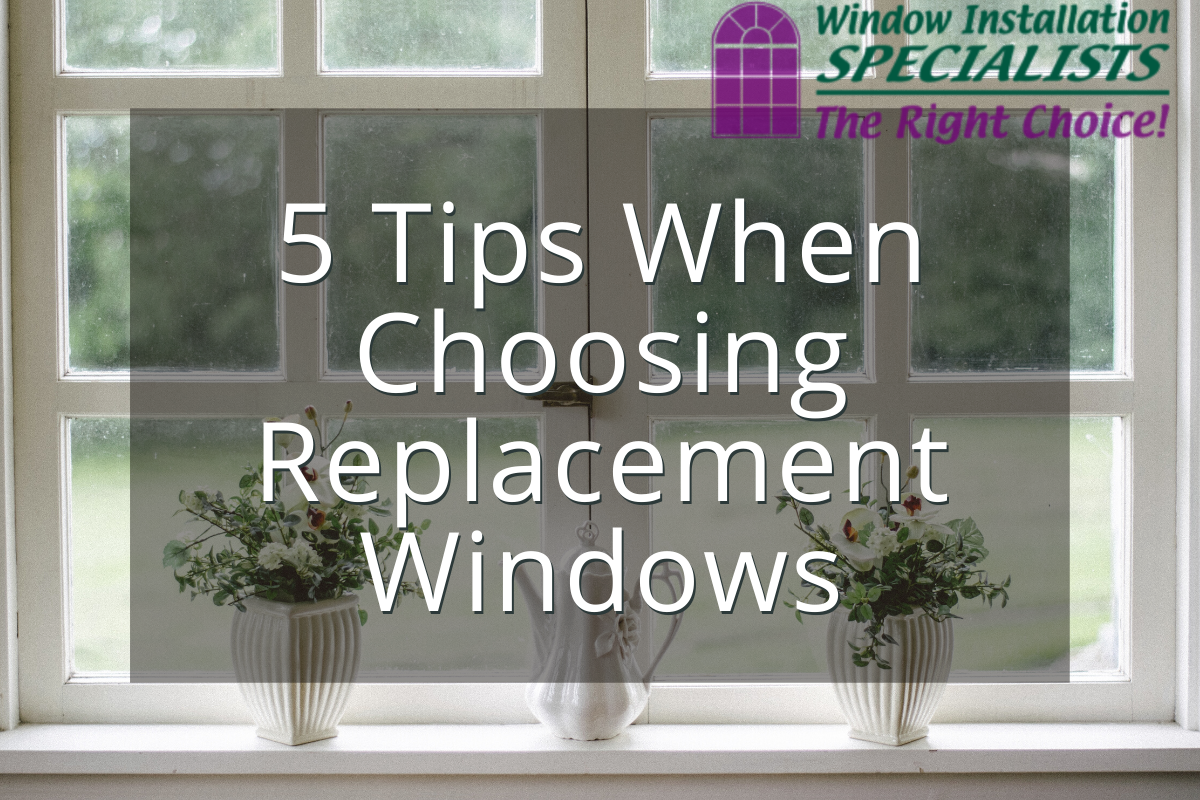 When it comes to window replacement, you need to keep in mind that each window has a different quality, performance, and functionality. Window Installation Specialists has experienced window installers that can help you find the perfect fit.
Here are some of the tips to help you find the right window.

Choose a Window Style
Choose a window style that will integrate well with your exterior. Window Installation Specialists offer custom windows to fit your particular style while saving energy.
Choose a Frame Material
In addition to the window style, consider the lifespan of a window and the conditions it will go in once we install it in your home. Choose a durable frame material, easy to maintain, won't warp or peel, and resistant to termite damage.

Choose a Glass Package
When it comes to energy saving, choose a glass that will protect the inside of your home from the sun's heat and UV rays. Our window installers can help you select the right glass for your windows.

Choose Custom Replacement Windows
Not all stores have a window that will fit your needs and style. Therefore, it is important to work with a professional window replacement company like Window Installation Specialists to replace your windows and create a custom window that will fit your home.

Work with an Established Window Company
Choosing the right window company can take some time. Choosing the right company can make a difference, as can the style of the windows and the top-notch materials it is made of.

Call Window Installation Specialists today to schedule an appointment for your new windows 724-446-0275.

Window Installation Specialists carries a wide selection of top quality replacement windows and doors from today's leading windows manufacturers, in beautiful and functional classic and modern window styles.
#windowinstallationspecialists #pellawindows #doors #windows #replacementwindows #andersenwindows #marvinwindows