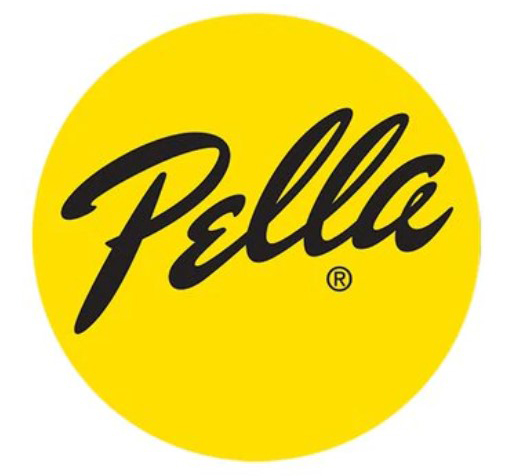 Looking for new windows for your home? Explore Pella's wide variety of home window styles and shapes and find the perfect complement to your home.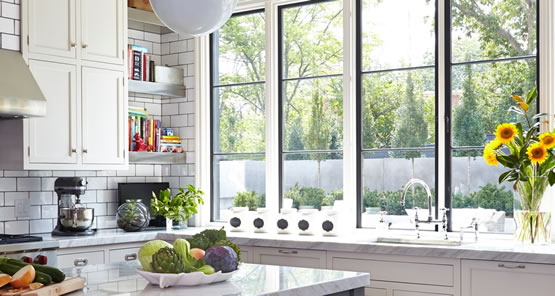 Traditional
Custom shapes, sizes, grille patterns, exterior colors, and more.Seven natural wood interiors with fine-furniture detailing.Exceptional energy efficiency.
Contemporary
Minimalist hardware available in modern finishes.A selection of interior prefinished colors, including Black.Expansive glass that doesn't compromise on energy efficiency.
Pella Windows and Doors
We are a Certified Pella Contractor. We like Pella Windows and Doors because they offer a huge number of window options and materials to choose from: they have everything! Fiberglass windows. Wood windows. Aluminum-clad wood windows. Vinyl windows. Whatever type of windows you need, Pella has it. This gives us tremendous flexibility when doing a windows replacement project within the same house (and also replacement doors.) You can more easily pick and choose the types and styles of windows you need, and be confident that the colors and textures will match.
For example, you can install wood windows in the public areas of your home, and fiberglass windows in the bedrooms and upper stories. Pella Windows' flexibility also eliminates the problem of matching colors in replacement windows and doors, which can be an issue when you're mixing window manufacturers within the same home.
Historical Accuracy
If hostorical accuracy is an important aspect of your new windows, Pella offers products that will match the architectural style of older homes, or for those customers who simply appreciate the grace of vintage window designs and wish to incorporate an older style into a contemporary home.
Pella Window Series
Proline – Least expensive wood window, with several colors available.
Architect Series – For older homes, or upgraded color options.
Designer Series – Triple glass with grilles and blinds between the glass.
Certified Pella Contractors
We are Certified Pella contractors. What this means, among other things, is that you are a direct "customer" of Pella. They will retain your records in their system so you can always contact them directly for assistance in the future without our intervention.
Pella Windows Pittsburgh PA – Local Distributor
Pella Windows' local distributor for the Pittsburgh region is located in Sewickley, Pennsylvania. So if there is ever an issue during or after your replacement windows installation in the Pittsburgh area, it is easy and convenient to get help from Pella Windows directly.
Pella warranty is 20 years on glass, and 10 years on parts and pieces.
Questions?
Please call Melissa at (724) 446-0275 to discuss Marvin Windows and Doors, and the cost ranges of all your options. Window Installation Specialists of Pittsburgh will also be happy to provide you with a Free On-Site Estimate.
We look forward to speaking with you!