Join the multitude of customers who are enjoying the merits of vinyl windows in Pittsburgh. Home and business owners, along with building contractors, are choosing to install vinyl windows. Reach out to Window Installation Specialists to find out  why. We can arrange a free, on-site estimate for your home or business building.
Energy-Efficient Vinyl Windows
What are your priorities in vinyl window replacement? You may be looking for energy efficiency, cost-effectiveness, options, durability, and/or ease of maintenance.
Windows made of vinyl boast all of these benefits:
Energy Efficiency – Vinyl has insulating properties, which keeps your house or business at consistent and comfortable temperatures. It doesn't allow for the loss of heated or cooled air, so you don't lose energy. This means reduced power bills and increased savings. Vinyl helps you to go green.
Cost-Effectiveness – Vinyl offers great value. These windows are durable and long-lasting and well worth the money you invest. This material is popular due to its numerous advantages, which work to increase the resale value of your home.
Options in Style, Shape, Size & Color – The manufacturers we work with carry a large and varied assortment of vinyl windows. This allows you to select the styles and colors that you prefer. Likely, you want to match or complement the shades of the residential or commercial building for increased beauty and value.
Durability – Made to be tough, vinyl windows stand up to abuse and remain handsome. When you replace your windows with vinyl, you can count on these frames to last for many years.
Ease of Maintenance – Cleaning is easy with vinyl – just wash and wipe. And it's virtually maintenance-free. What could be easier?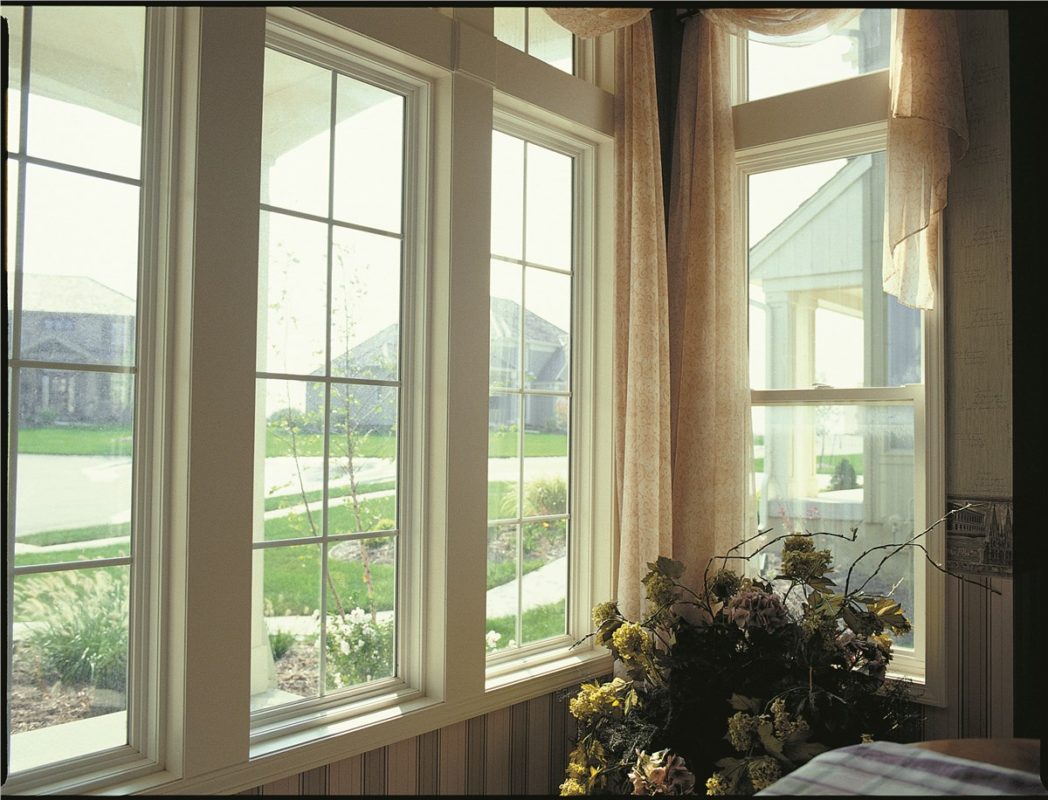 Sales & Service for Your New Vinyl Windows
As window installation specialists, we offer sales and service. On the sales side, we are here to answer your questions and assist you in selecting the brand, style, and material that best suits your needs. On the service side, we have a team of certified installers who have the skill and experience to fit your new windows with an air-tight seal.
To instill confidence and ensure a job well done, one of our owners oversees every job. We want to make sure everything is done correctly, and you're satisfied with our work. For more information on vinyl window installation, call Melissa at our company today. She can answer questions and schedule a free, on-site estimate.
Contact us today for assistance in choosing energy-efficient vinyl windows for your home or business. We proudly serve customers in the Greater Pittsburgh area of southwestern Pennsylvania.
400 Series
200 Series