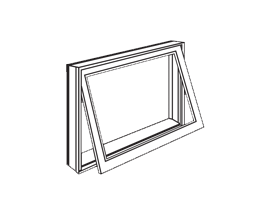 Awning Windows
Awning windows are hinged on the top and open outward from the bottom, allowing for ventilation and protection from the rain. Often placed higher on walls for privacy or combined with other windows for a better view.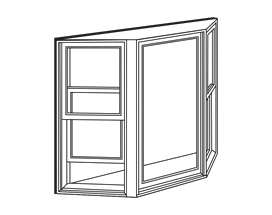 Bay and Bow Windows
Bay and bow windows are created by combining three or more windows together so that they angle out beyond the house wall, allowing more light in and giving you extra space inside your room.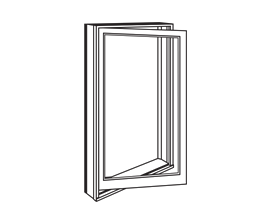 Casement Windows
Casement windows crank open outward to the left or right allowing for full top to bottom ventilation. Common above kitchen sinks, casement windows give you the flexibility to group them in stunning combinations.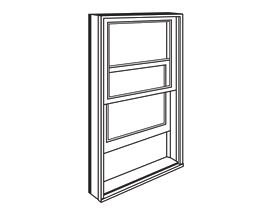 Single & Double-Hung Windows
Double-hung windows have two sash that move up and down allowing for maximum ventilation. Single-hung windows allow ventilation through the lower sash. Both offer easy cleaning from inside your home and remain flush with the wall, making them ideal for patios or walkways.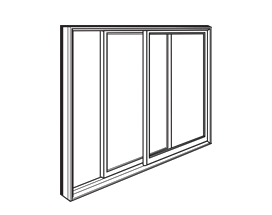 Gliding Windows
Gliding windows operate in a horizontal fashion to allow for full top to bottom ventilation. Because they don't open outward they are an excellent choice for rooms that face walkways, porches or decks.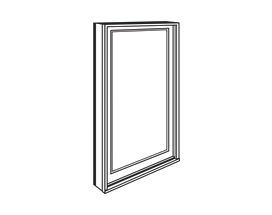 Picture Windows
Picture windows are stationary and do not open. This makes them more energy efficient and allows for larger sizes than a window that vents. Often used in combinations to maximize the view.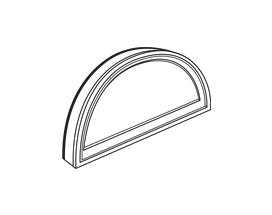 Specialty Shape Windows
Specialty shape windows let you choose from a variety of uncommon shapes, including elegant arches, striking angles and compelling curves.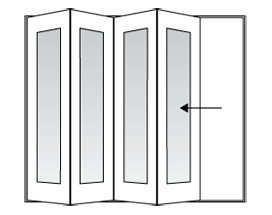 Big Doors
Truly remove the boundary between indoors and outdoors with Andersen Big Doors, part of our Architectural Collection.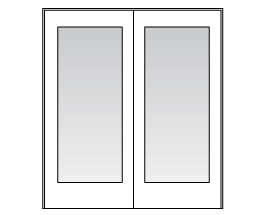 Hinged Patio Doors
Hinged patio doors are commonly known as French doors, and are available as inswing or outswing models with optional sidelights and transom windows.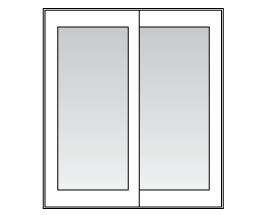 Gliding Patio Doors
Also called sliding glass doors, gliding patio doors have at least one door panel that glides smoothly past another door panel to save room where you need it.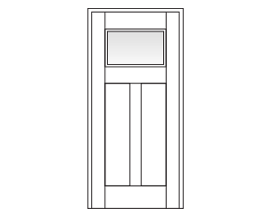 Residential Entry Doors
Handcrafted from the finest woods and available in a variety of wood and color options, our residential entry doors can introduce your home with uncommon elegance.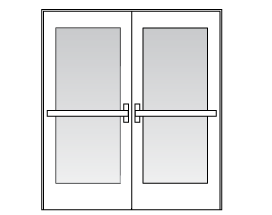 Commercial Entry Doors
Our commercial doors fit standard and custom commercial entryways, with a variety of panel, frame, glass, wood species, and color options.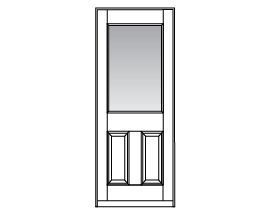 Storm Doors & Screen Doors
Better beauty and energy efficiency. Our innovative storm door features make them easy-to-install, easy-to-use, and durable.
Andersen Windows and Doors
Andersen Windows was founded in 1903, and one of the main reasons we sell Andersen windows and doors is because of the company's longevity – Andersen isn't going away anytime soon.
Andersen provides a wide selection of quality windows and doors at affordable prices, which are protected by a good warranty.
Andersen Storm Windows and Doors
Pittsburgh and the southwest corner of Pennsylvania may not be on the coast, but we do get our own severe weather. Andersen's Stormwatch® storm windows and doors offer extra protection from the elements to stand the test of time. They are warranted against corrosion, and are available in classical architectural styles.
Andersen Conversion Kits
Andersen Windows also offers window conversion kits that allow you to upgrade the windows in older homes, especially ones built in the 1960's and 70's, to take advantage of modern features such as windows that tilt in for easy cleaning, and high-performance glass. Unless they work frequently with Andersen, most window installation contractors are not aware of these Andersen retrofit kits, but we use them on Andersen replacement windows projects frequently.
Questions?
Please call Melissa at (724) 446-0275 to discuss Marvin Windows and Doors, and the cost ranges of all your options. Window Installation Specialists of Pittsburgh will also be happy to provide you with a Free On-Site Estimate.
We look forward to speaking with you!