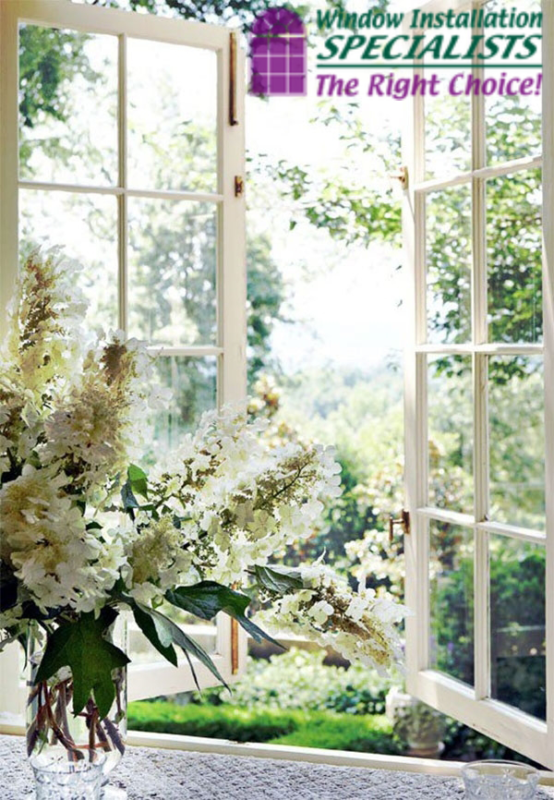 Spring is a popular time for home improvement projects, and there are some great reasons why that is. Here are some benefits to springtime window installation from Window Installation Specialists:

Fresh Air:
From awning windows that let in a gentle breeze during spring showers to casement windows that offer easy ventilation above the kitchen sink, new windows make it possible to air out your home after a long, damp, and musty winter.

Fresh Look:
New windows are a great way to start off your spring cleaning with a much needed style upgrade. From the natural lighting and elegant curb appeal of bay windows to unique and multi-functional garden windows, your home will look great inside and out!

Easier Installation:
There are more daytime hours in the spring, so your project can be completed faster. Window installation is also more comfortable in the spring due to cool temperatures and low humidity.

Get Great Energy Savings This Summer
Not only can a spring installation save you money on your energy bills while the windows are being replaced, it will save you money this summer. If your windows are old and drafty, then you might have experienced outrageous heating costs this past winter. Don't continue to waste money on inefficient windows during the summer! Today's windows come with impressive energy efficiency features including double and triple-pane glass, gas fill, and UV-resistant coatings.

Schedule Your Window Replacement Today

From double hung windows to bay windows and everything in between, we can replace them all at Window Installation Specialists! Just give us a call to schedule your spring window replacement at 724-446-0275 now to schedule your FREE on-site windows replacement consultation.


#windowinstallationspecialists #windows #replacementwindows #pellawindows #pellaplatinumelite #marvinwindows #andersenwindows #springwindows