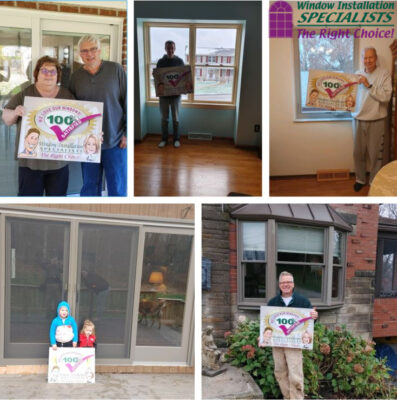 Window Installation Specialists is proud to celebrate our 50th anniversary with some of our satisfied clients!
Look to Window Installation Specialists for experienced services for all your window replacements!
They are installation specialists offering the best window installation services in the greater Pittsburgh area for 50 years.
They install windows and doors in Pittsburgh homes and businesses in a wide variety of sizes and styles, by top window manufacturers; Andersen, Marvin, Pella, and more.
These windows come in many different finishes to pick from including aluminum, fiberglass, and wood,to add to the aesthetic of your space. Give them a call today, 724-446-0275, ask for Melissa. Super Service Award recipient from Angie's List for the last fourteen years
https://windowinstallationpittsburgh.com
#windowinstallationspecialistspgh #windowinstallation #windowreplacement #andersenwindows #marvinwindows #pellawindows #baywindows #bowwindows #fiberglasswindows